The ladies who rock: This all-woman band is heating up Wilmington's music scene
Wilmington StarNews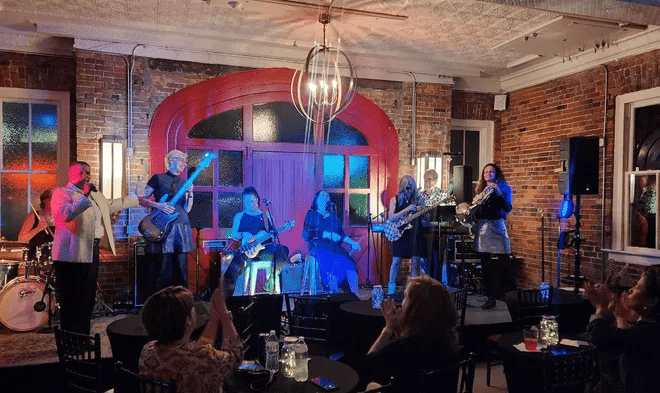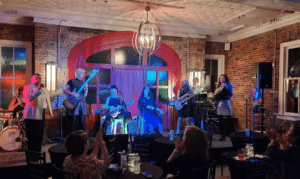 During a recent dinner at midtown Wilmington restaurant Johnny Luke's Kitchen Bar, a woman who appeared to be in her 50s randomly approached a table of eight other women, all of whom were of a similar age.
"I enjoyed you guys so much the other night!" the woman gushed, heaping praise on a gig she'd seen the previous weekend at Carolina Beach venue SeaWitch Cafe & Tiki Bar. That's where the women had played their most recent concert as part of the band they share: a pop/rock/R&B outfit called The Hot Flashes.
Wide-smiling enjoyment is the reaction most people have after seeing The Hot Flashes, whose members are all women in their 40s, 50s and 60s and whose name is a winking nod to the realities of aging in a female body. Their music, however, is no joke, a collection of carefully selected pop bangers, including Elle King's "Ex's & Oh's," Jay-Z's "99 Problems," "Dua Lipa's "Begging" and Rihanna's "Hard," that they often blend into medleys.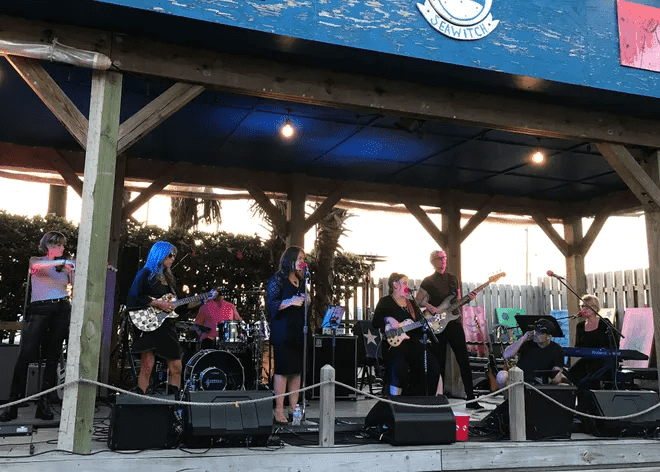 "This is not what people expect" from a band of women their ages, said keyboard player Terry Espy.
It's even more impressive when you consider that only one member of the octet, Lynda Graubert (bass), has ever played in a rock 'n' roll band before. Not that The Hot Flashes haven't been busy at their day jobs.
Espy is a well-known Wilmington Realtor who sits on the board of Thalian Hall, but her bandmates like to call her The Queen of Downtown, where she's often spotted. Jennifer Harjo (guitar) has been the Chief Public Defender for New Hanover County since 2008. Dr. Margaret Pierson (drums, violin) is family medicine specialist at Novant Health, and Sarah Hallenbeck (French horn) is an English professor at UNCW.
Since forming last November, The Hot Flashes have played a half-dozen gigs around the Wilmington area, from The Lazy Pirate and SeaWitch at Carolina Beach to The Vibe (since closed) downtown and Seven Mile Post on northern Market Street. They've even got a "band mom," Valerie's wife Elise, who gets drinks for the ladies when they're on stage and is also the group's biggest fan.
In 2020, Landon and Cole opened The Loud Music Company, which sells musical equipment and offers lessons. Some of The Hot Flashes, including Harjo and Pierson, met while taking lessons there. Cole, who runs several bands under the Loud Music Company banner — one, called The Dad Bods, has a friendly rivalry with The Hot Flashes — saw the potential in a covers band made up of women of a certain age, and he recruited the rest.
"He called me up, 'Don't you play piano?'" Espy recalled. "I said, 'Not in public.' My piano teacher is rolling over in her grave."
All of the women in the band share busy home and work lives, as well as the need for a musical outlet.
"We've been mamas. We've been businesswomen," Espy said. "Now we just want to have some fun."