MoMentum Companies helps several new business owners!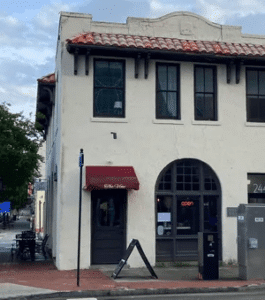 Carrie and Jason Niloff have owned businesses in the past, but never a restaurant. After moving to the Wilmington area from Florida four years ago, it was something they wanted to try. They looked at a few options, including franchises.
Ultimately, though, they fell in love with the location and cozy atmosphere of The Vine at 25 N. Third St. in downtown Wilmington. As of last week, they became the new owners of the wine bar.
It's part of a local trend, said Terry Espy of MoMentum Companies. "It started with COVID. We just didn't have the number of restaurants close that other places did," she said. "And the demand is high." The choice for people who want to open a restaurant is often to build a new space, or to take on an existing business. MoMentum currently has 18 existing restaurants and bars for sale. In recent months, new owners have taken over businesses like The George, Rumcow, the Pier at Carolina Beach and Little Dipper Fondue.