$2.5M Project Nears Completion For Dentist, Medspa In Former Serpentarium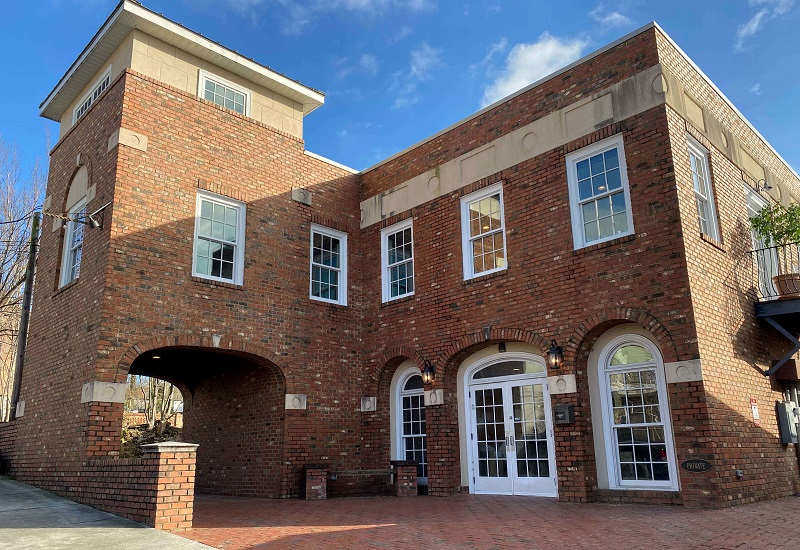 Renovations to the former serpentarium in downtown Wilmington are nearing completion for a longtime dental practice and new medical spa.
The certificate of occupancy was recently received for the building located at 20 Orange St., said Terry Espy, president of MoMentum Companies, the brokerage firm that handled the property sale and conducted turn-key development for the project.
The full project — both the brokerage and development — was the first of its kind for MoMentum in the Wilmington area, Espy said.
The company represented Donald S. Bland in the purchase of the property for $915,000. Overall, between the property's purchase and the extensive work to the former snake museum site, Espy said the project cost about $2.5 million.
Bland plans to open the dental practice on the lower floor of the building. He is relocating his longtime dental practice, Dr. Donald S. Bland DDS, from 206 Dock St. in Wilmington, Espy said.
His dental practice is slated to open in January.
In the upper floor of the building, Bland is bringing a new partnership for a medical spa (medspa), called Regenesis Med Spa. The opening date for the medspa has not been set, Espy said.
Espy said there isn't currently a medspa in downtown Wilmington.
"We thought about that a lot … with the growth in Brunswick County and in downtown — we're supposed to see the population double within two years — this was the time to grab that market and bring in some really good nurses and professionals in that industry," Espy said.
A portion of the building is also Bland's residence. He has been in there for about two months, she said.
Between the dental practice and the medspa, Bland could bring in several employees to downtown.
The addition to downtown Wilmington will be a boon for the area, said Espy, who is also president of Downtown Business Alliance.
"We were thrilled that Dr. Bland wanted to take things to the next level, which is the way we foresee Wilmington going," she said, adding that this is one of many projects helping downtown Wilmington continue to evolve.
"Our view is about the urban fabric … we have River Place opening with new condos there, and to have these services located within walking distance is quite an asset," Espy said. "Basically from DBA's standpoint and even with MoMentum, our standpoint is always putting the puzzle together."