New Owner Seeking Tenant For Parchies Space
BY JESSICA MAURER, POSTED APR 14, 2021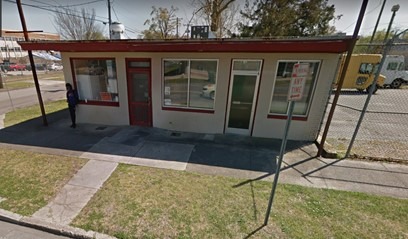 Dave Wishon, a Wilmington native and owner of longtime Port City restaurant Parchies, said in a recent report that the restaurant will be closing April 23. Efforts are already underway to find a new tenant.
Wishon has operated Parchies, known for its barbecue, fried chicken and other favorites, at the corner of Princess and North 12th streets for more than three decades.
Terry Espy, owner of MoMentum Companies, a Wilmington-based brokerage firm, said Wishon has sold the property and all its contents. A March 15 deed for the Parchies property at 1120 Princess St. shows the real estate sold for $365,000 to Soda Pop Center LLC, an entity managed by Jonathan Summit.
Espy said she is working with Summit to select a tenant that will help take the Soda Pop District, where Parchies is located, to the next level.
Espy acknowledged that Parchies had a strong breakfast and lunch following, which is something to consider going forward, yet she believes the district is also in need of gathering spaces and dining options for the evening crowd.
While the building itself is small, the property does include a large outdoor area.
"We're taking a look at places like Satellite Bar and Lounge in the South Front District and Palate in the Brooklyn Arts District and how they've made use of outdoor space," Terry Espy said.
Because Parchies had such a strong local following, Espy said it's important to note that the new owner is also a Wilmingtonian with strong ties to the neighborhood.
And while her company is fielding inquires for commercial property from clients across the country who are looking to open businesses in the Port City, she said that anytime the owner of an existing restaurant in town is looking to open a second location, that's always a priority.
Espy said she's not yet sure whether Summit will ultimately decide to move forward with a concept similar to Parchies or go in another direction.
"We have seen interest from parties wanting to serve soul food and barbecue, but we're still brainstorming ideas," Espy said. "The property was very well-maintained but the new owner is also willing to be involved in enhancements, and we've confirmed that the location will have full ABC privileges."