Entrepreneurs Plan Space For Coworking, Community, More In Downtown Wilmington
In downtown Wilmington, an entrepreneurial couple plans to bring a modern vision to life in an historic building facing the Cape Fear River.
Tracey and Girard Newkirk have leased the second floor, nearly 4,800 square feet, of 5 S. Water Street for their latest venture, Genesis Block. The concept will include offices and coworking areas, along with event space and a networking lounge, and its tagline is, "community, collaboration and creativity."
Tracey Newkirk said, "We want it to be a place where people who have creative thoughts about solving some of our community's toughest issues could come and collaborate."
Girard Newkirk said, "Our focus is on small businesses, entrepreneurs, social impact organizations and organizations that are built around community."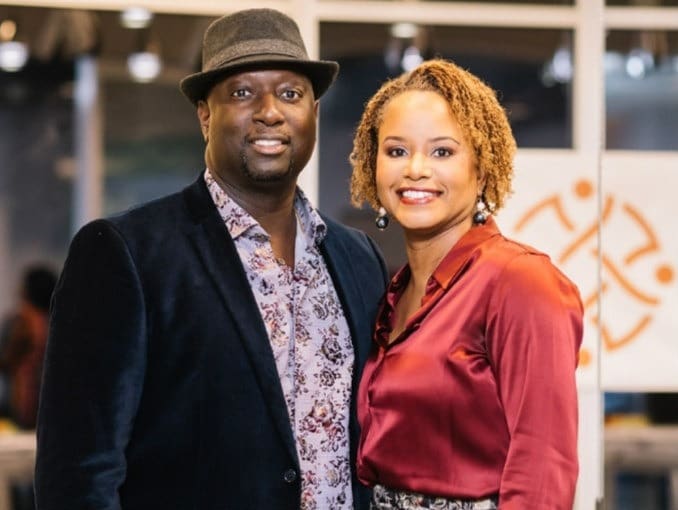 The Newkirks are already part of the Wilmington business community. Tracey Newkirk is the founder of consulting business UNEXO and a certified personal resilience coach who said she is focused on helping leaders build high performance teams. Girard Newkirk is CEO and founder of KWHCoin, a firm described as merging cryptocurrency and renewable energy to provide affordable energy access.
At Genesis Block, the office and coworking spaces are expected to be open 24 hours, with the event venue and lounge open until 11 p.m.
"It's going to be three environments all in one," Girard Newkirk said. "Aesthetically we're going to turn it into a space that reflects the historic components of being downtown on the riverfront, but we still want to create an environment that inspires creativity and innovation."
5 S. Water St. (pictured above), which is also occupied by the Michael's on the Waterfront restaurant, was built in the 1890s and renovated last year.
"It's important for us to start downtown because that's where we have synergies," Girard Newkirk said. "It's at the heart of the environment we are trying to build."
That environment includes building on a concept close to Tracey Newkirk's heart, intentional inclusion.
"Defining Genesis Block as a Community Collaborative demonstrates intentional inclusion," she said. "It will be a spot reflective of our entire community working, innovating and socializing together."
The Newkirks said Terry Espy, president of MoMentum Companies and sole broker in the transaction, helped them in a difficult search to find a space that would accommodate Genesis Block.
"I love being involved in things that make a difference," Espy said Thursday. "One of my concerns when I got here [to Wilmington] was the lack of diversity downtown, and I love that these two brilliant people are putting together a concept that includes everybody."

The Newkirks said they'd like to have Genesis Block up and running by early summer, but it depends on how long measures stay in place to halt the spread of coronavirus COVID-19.

Espy said, "In this lease, both parties agreed to add a clause that said the clock starts ticking on the lease the day that the state of emergency is released."
BY CECE NUNN, POSTED APR 3, 2020