Another deal brokered by MoMentum Brothers!
The MoMentum brothers and son's of owner Terry Espy have collaborated together to bring a cool new cocktail lounge to downtown Wilmington's Cotton Exchange.
Listing agent on the deal representing the Cotton Exchange  Kennan Espy, and his brother Drew Espy who first met the Browns at a music concert knew this was the perfect "Vibe"!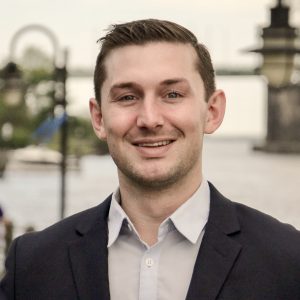 The Vibe Music and Cocktail Lounge looks to bring more diverse music and drink options to downtown Wilmington.
Owners Robin and Bobby Brown are currently renovating the 1,600-square-foot space at The Cotton Exchange and anticipate opening around early summer.
The Browns love that Wilmington combines coastal and city elements along with a vibrant nightlife. Most nightclubs in the area tend to cater to a younger, college crowd, they said.
The Vibe will focus more on a more mature crowd, or those looking for an exciting but less overwhelming option. "I want to bring these people together, and with a few drinks in their system, let loose and enjoy each other's company," Robin Brown said.
From its beginning as a saloon in the 1800s, The Cotton Exchange has played an important role in Wilmington's history. Brown said. "Cheryl Hartsoe, general manager of The Cotton Exchange, has been nothing short of supportive of their endeavor, and from the moment we met her, we knew we wanted to work with her."
The team plans to bring the space back to its original roots. The building's age has brought some challenges in the renovation process, but Brown notes that most of the demo work is done, and soundproofing of the interior is up next. Previously home to an escape room, the team is working to upgrade the interior at 312 Nutt St. to highlight a welcoming and historic feel.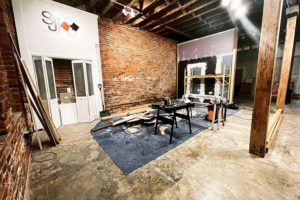 The space is limited to a 50-person capacity. "This will allow us to have a comfortable and intimate lounge setting without being crowded," Brown said.
In addition to the location, the Browns seek to create a unique experience through their menu.
They are working with a bar manager to bring the classics, while also creating a reputation for specialty cocktails. The Vibe will offer a variety of hard-to-find bourbons as well as specialty bourbon cocktails.
Currently, the Browns are on the lookout for artists that can play a range of anything from the blues, jazz, rock, folk and soul. Their future hopeful plans include live music every night.