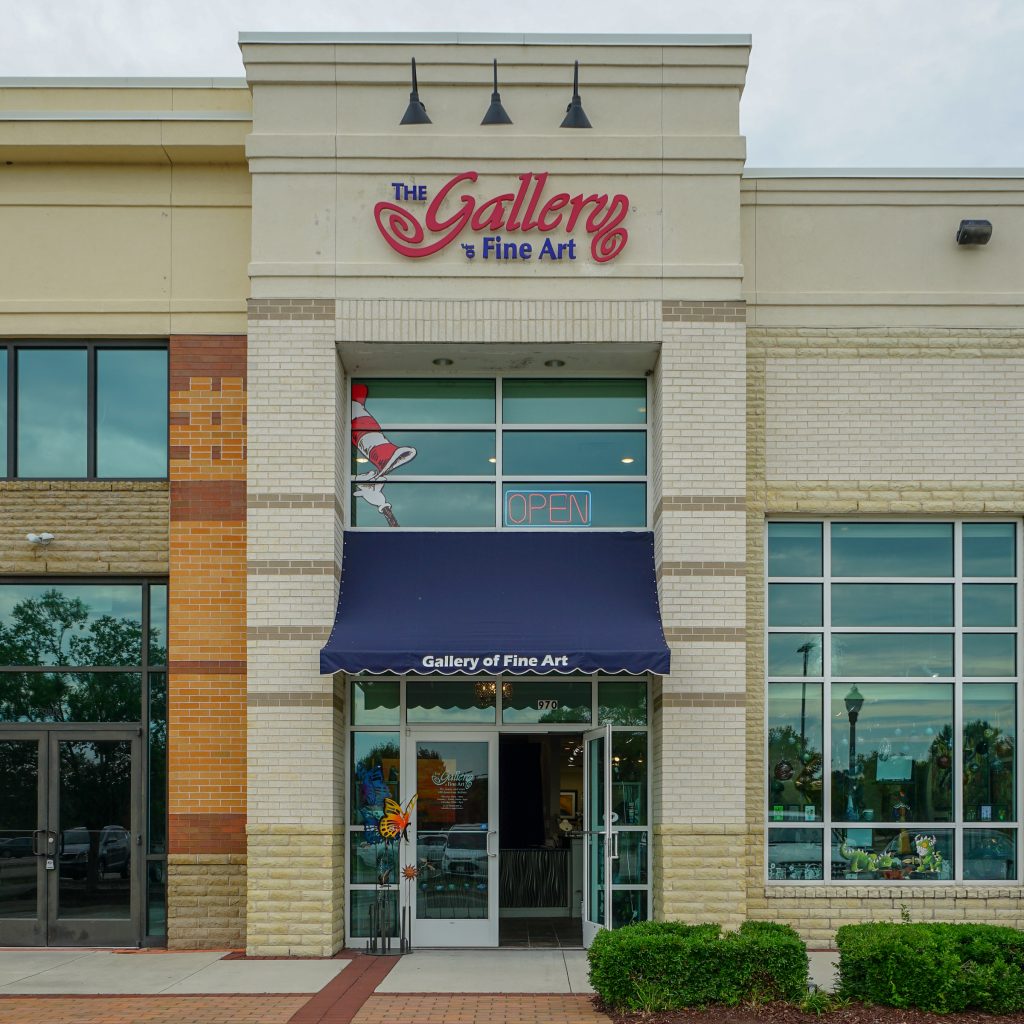 January 25, 2021
/
Last Updated January 25, 2021
Momentum Companies, Inc. is pleased represent the owners Michael and Cynthia of The Gallery Of Fine Art in the offered opportunity to acquire their gallery. The Gallery Of Fine Art is well known in the local, regional and national art community. Due to the vast selection of American artists they have associated with over the past 20 years in Wilmington, their reputation and client book is invaluable. A new owner can expect to step in seamlessly.
They are still one of only 39 gallery owners representing 99 locations worldwide to represent the genius of Dr. Seuss himself with an exclusive to sell his vast work in the Carolinas. Maintaining the Seuss representation status is an option for any interested buyer, however, it will affect the ultimate price of the inventory purchased. Owner's are totally flexible to the amount of Seuss pieces to be sold. The representation of Seuss art is a good income generator.
In addition, the gallery has a regional exclusive with the famous aquatic painter and sculptor, Wyland, who is known for over his work titled 100 Whaling Walls around the globe. With over 100 other artists in many media, their art draws interest from a multitude of patrons. They offer hand made art for gifts and home with pricing to fit anyone's budget. From large visual paintings to the hand-blown glass ornaments each provide an important revenue stream contributing to the profitability of this business.
A framing department is another income asset to the purchase providing a service to art buyers and other community customers.
All FF&E conveys with the sale to include framing equipment and supplies, custom counter, displays, POS system, computers, and other office incidentals. A full list with details is available to a qualified buyer.
A buyer interest must be financially able to fund the purchase and have operating capital to assume the lease. Owner is selling to begin retirement. A transition period of 30-60 days is offered. Owners will be available subsequently for questions.
Dr Seuss: Parties interested in maintaining the Dr. Seuss relationship will be vetted by his estate representative. All inventoried pieces will be separate price from all other art inventory.